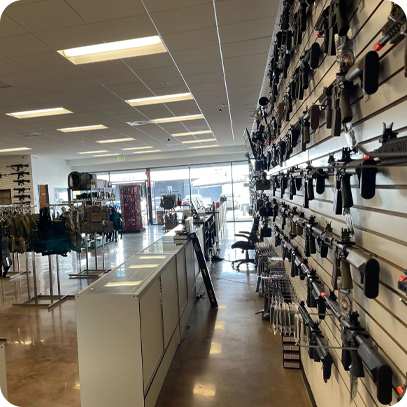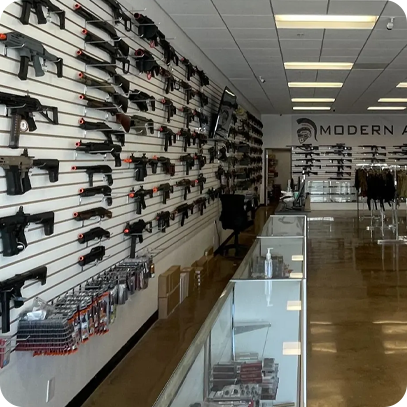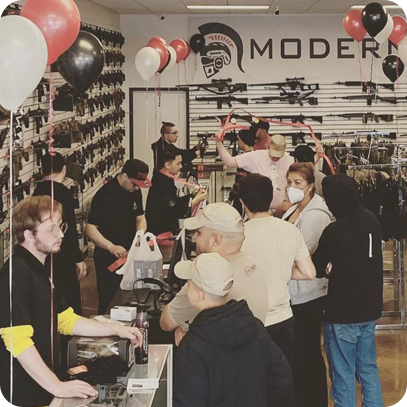 WITH THE BEST CUSTOMER SERVICE, FASTEST TECH WORK, AND HIGH QUALITY, NAME BRAND MERCHANDISE AT UNBEATABLE PRICES,
YOU'LL KNOW THAT SHOPPING AT MODERN AIRSOFT,
"WE GOT YOUR BACK".
"You guys are absolutely awesome! With you guys, I never feel pressured to buy anything. Everyone is always willing to help out with questions, either myself or my friends, may have. Even if I want to try out 10 guns, I never feel like I'm bothering you guys. With other stores, the moment I ask a question, I get the sense I am bothering them. Even if I go in there asking about one specific accessory, they try to upsell me into getting a gun."
-Chris B.
"Thank you so much, you guys are awesome. I have to tell you that not many places have such great customer service. My son was interested in airsoft and I brought him in to your store and he was in there for 2 hours. Both of the sales people were great and never got annoyed at all of his questions and gladly showed him everything he wanted to see. It was a great lesson for my son. When we got in the car I told him to make me his Christmas list and I would buy everything from Modern Airsoft even if it was cheaper somewhere else, because customer service is important. A+ customer service in store and online. Oh, and you have great prices too."

-Michele S.
1420 W 7th St,
Upland, CA 91786
Phone (909) 946 2150
Monday-Friday: 11 am - 7 pm

Saturday-Sunday: 9 am - 7 pm